2007
Olivia Roney started Crouching Tigers in Indianapolis, IN at 20 years old while in college.
2011
Crouching Tigers grew to over 500 students as new instructors were trained and new sites were launched.
2013
Crouching Tigers expanded into new territories, offering Crouching Tigers to thousands of children in Indiana, Ohio and Michigan.
2017
Crouching Tigers began licensing the curriculum and business model to martial arts schools with the first site opening in Beverly, MA.
Our Core Values
1. We focus on the positive
2. We build impactful relationships
3. We never stop learning
4. We like ourselves
5. We strive to be a positive example
6. We are adaptable
7. We build a positive team and family spirit
Olivia Roney
Founder + CEO
Olivia Roney has been an avid martial artist since 11 years old. After acknowledging the amazing benefits that martial arts has in the lives of children, Olivia has been working diligently to bring character development and martial arts to children for 15 years. Olivia is the author of the Crouching Tigers stories and the creator of the 7 Tigers.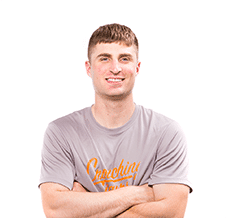 Steve Zogbi
Master Trainer
Sensei Steve joined Crouching Tigers in 2009 and has since brought amazing energy and passion to the program. With a physical education background, Sensei Steve is able to bring unique tips and tricks to instructors and empower them to be their best instructor and offer the best program to their students.
Kristen Zogbi
Indianapolis Program Director
Kristen Zogbi has been with Crouching Tigers since 2011, first as an instructor and then as a program director for the Indianapolis market. Kristen's passion and enthusiasm for building the self esteem and confidence in her students has carried into her role as a program director.